Helloooo lovelies! Today (er, yesterday) was another cold and rainy day, so photos had to be taken indoors. I got all dressed up because I was supposed to speak at a conference, and as it turned out, I didn't have to speak. Oh, and a note about the photos: they're reaaaally bright, and I'm sorry if they blind anyone. Anyways, without further ado: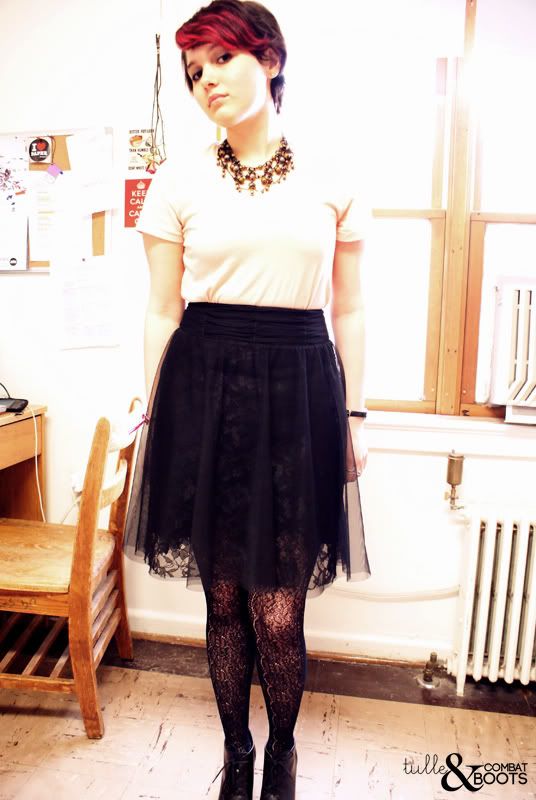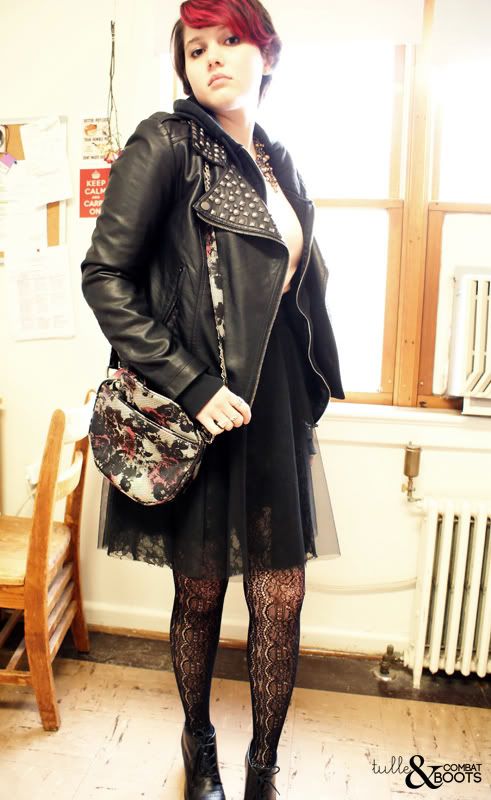 Jacket: Forever 21
T-shirt: American Apparel
Bag: Deena & Ozzy, Urban Outfitters
Skirt: Pins & Needles, Urban Outfitters
Tights: Urban Outfitters
Oxford heels: thrifted
Necklace: Clea by Annie Costello, Urban Outfitters
(Wow, that's a lot of Urban Outfitters.)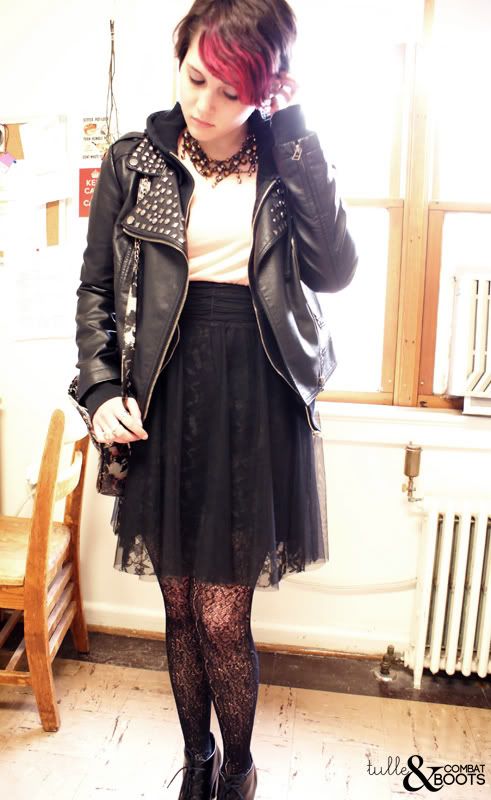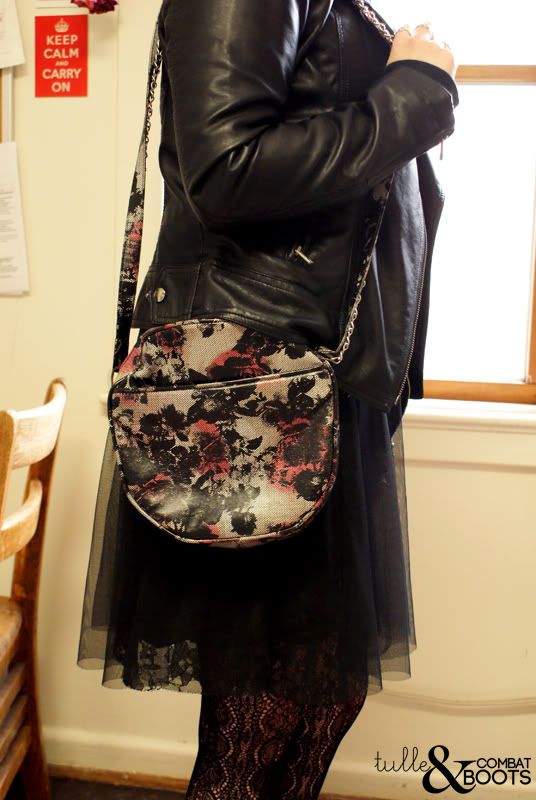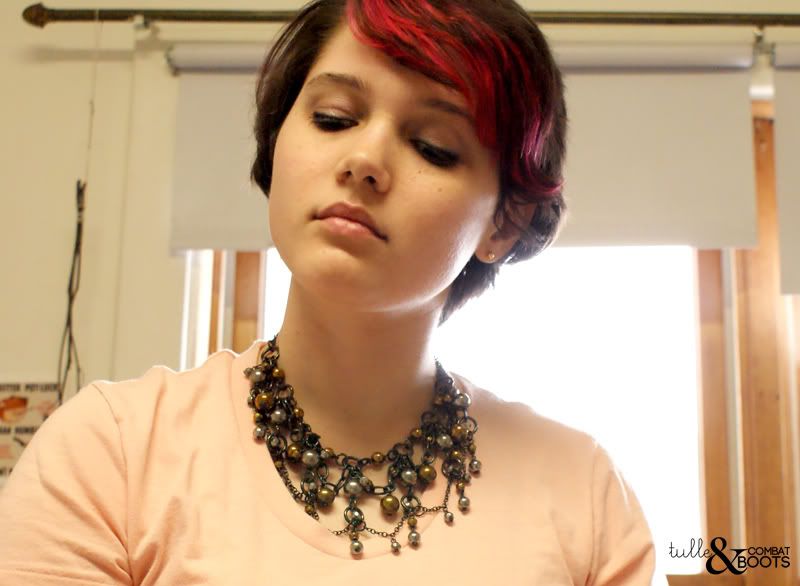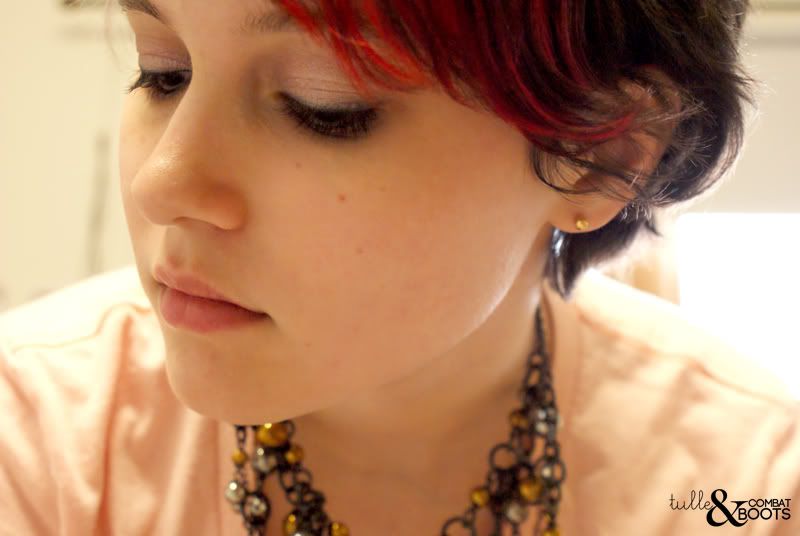 Makeup:
Urban Decay Skyscraper Mascara
Rimmel London Black Eyeliner
Urban Decay Eyeshadow in Snatch, Bordello
The title of this post comes from my new favorite song, "Future Starts Slow," by the Kills. It's amazing, as is their entire new album,
Blood Pressures
. So excited that I'm seeing them at the end of the month! Also, be sure to check out their
live performance of the song
. So good!
I hope you all have a great weekend! I have to work on my thesis proposal, moderate a few conference sessions, and then finally I get to spend time with my boyfriend!