Today's outfit post! Another cold and rainy day, so indoor photos it is. I promise, my photos will be much better when it's nice enough out for me to shoot outside! And maybe when I won't have to use my tripod & remote commander on self timer all the time.
Blouse: thrifted
Shirt: Old Navy
Jeans: Urban Outfitters
Boots: shop in Oxford
Cuff: Annie Creamcheese
Necklace: unknown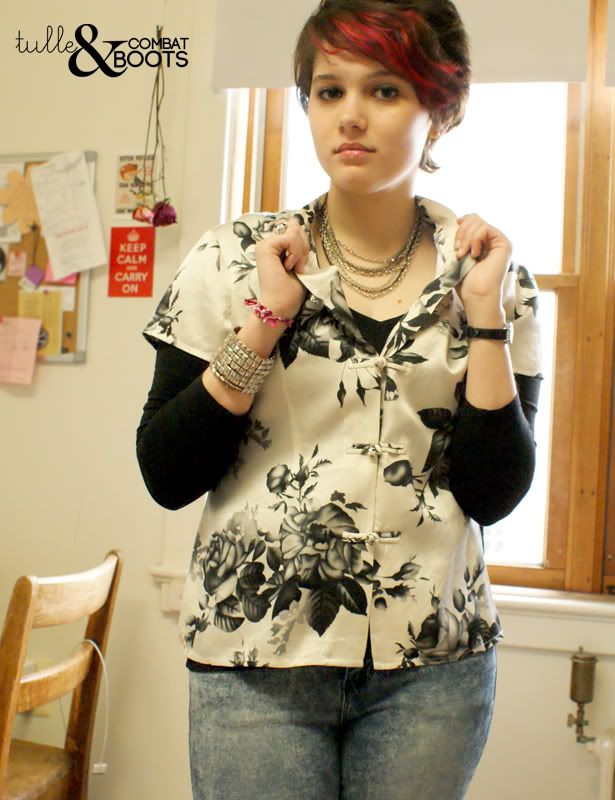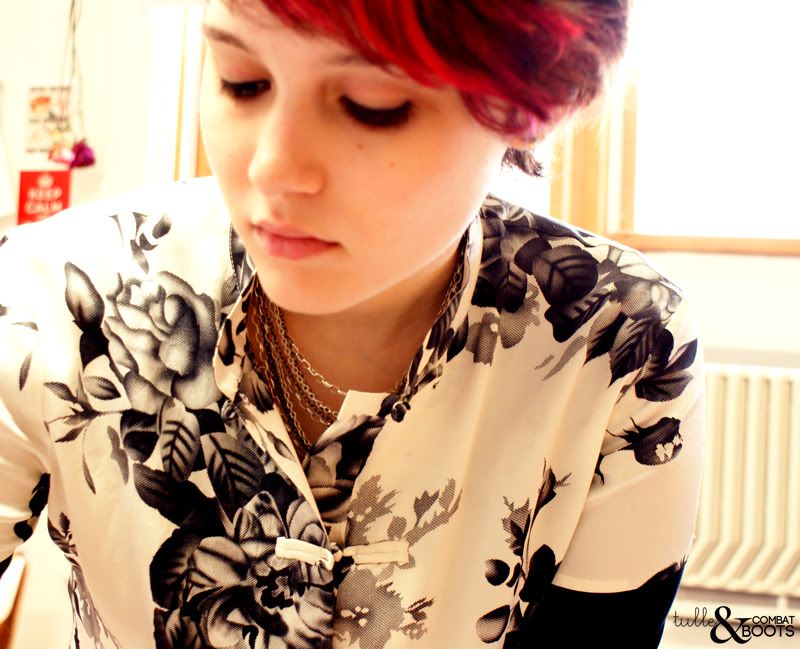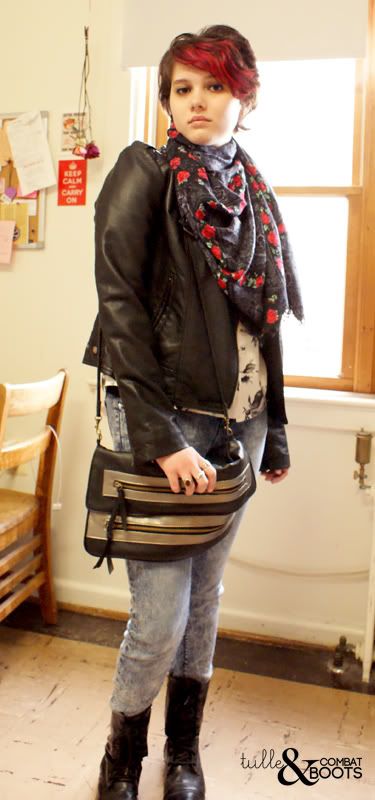 Scarf: Urban Outfitters
Jacket: Forever 21
Bag: Deena & Ozzy (Urban Outfitters)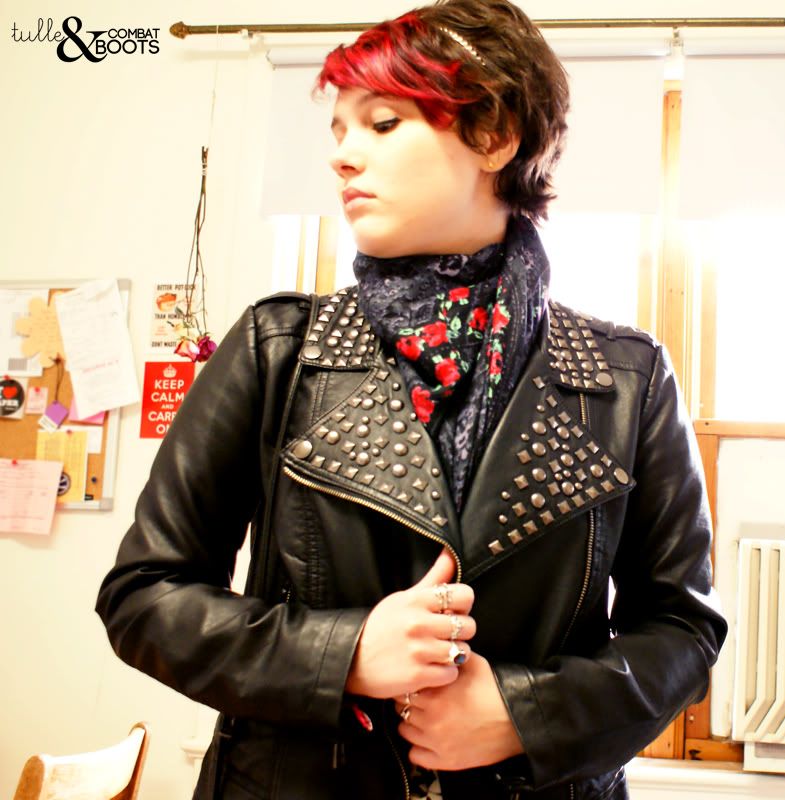 When I woke up this morning my hair was doing this crazy poofy thing in the back that I could tell was not simply going to be flat-ironed out, so I worked with it and spiked it, and I actually really like how it turned out. It must've looked good, because two people complimented me on my hair!
All the chains and spikes in this outfit made me feel pretty badass, not gonna lie. It matches my new favorite song, "Army of Me" by Bjork feat. Skunk Anansie, from the
Sucker Punch
soundtrack.
That's all for today!