Hello lovelies! An outfit post, as promised! It's still pretty cold here, so I opted for layers, but with a spring-y color palette. I am so ready for spring. I have so many outfits planned! And then I can take better photos too. Because, call me practical, if it's cold out, I will not take outfit photos outside. Especially when I'm sick. No thank you. Also, thank you all for all the get well wishes! I will be going to the doctor later this week so hopefully I'll be all better soon.
Lace bow headband: Urban Outfitters
Circle scarf: Urban Outfitters
Button down: Old Navy
Cardigan: Old Navy
Skirt: Forever 21
Shoes: Converse
Necklace: random shop in San Francisco
Watch: ModCloth
I think I'm a fan of this pose. I shall call it the "look I have a skirt!" pose.
Let's ignore my wrinkled shirt. My mother would not be pleased that I wore something wrinkled.
Sans cardigan.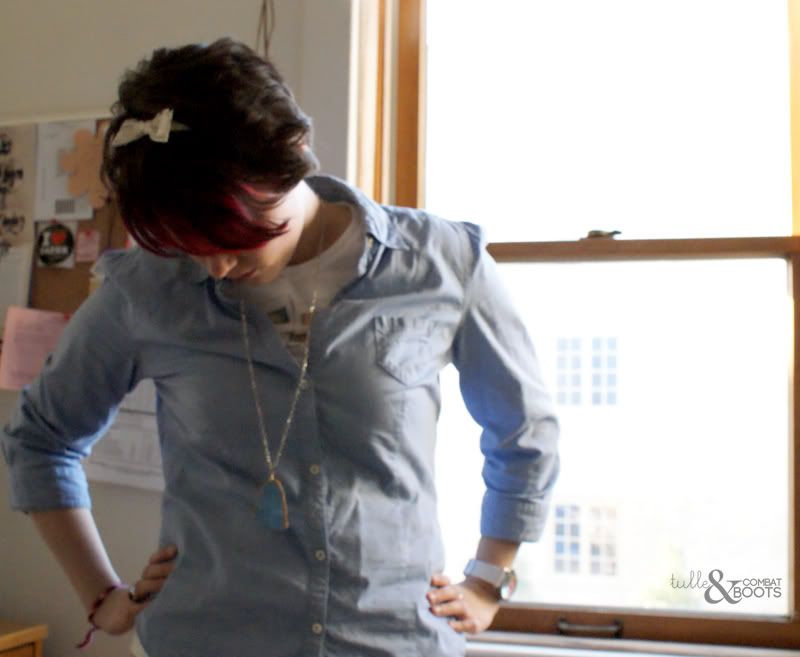 Even though this is rather blurry, I really like it.
Recently re-dyed hair is looking the color it should!
I lovelovelove these shoes. So comfy & versatile.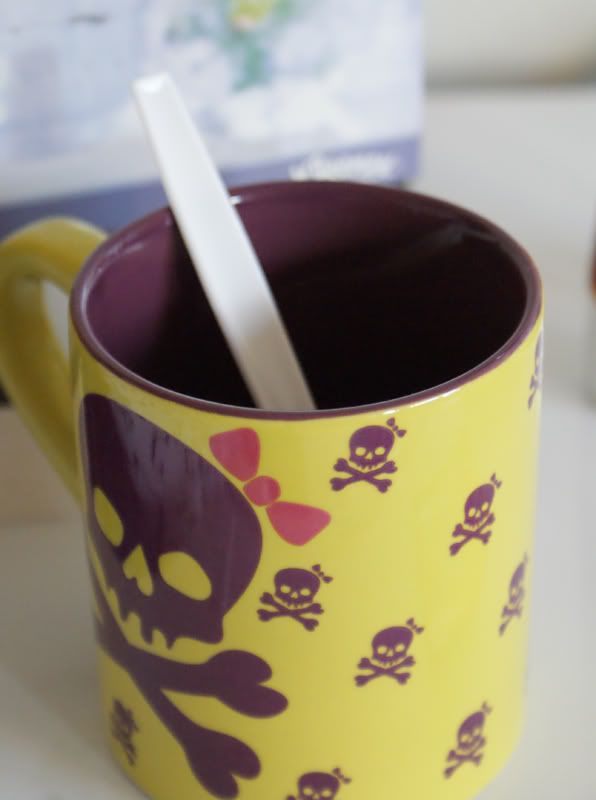 My awesome mug!
I've been drinking about five cups of tea per day, and usually in this awesome mug I found in Barnes & Noble (I got my boyfriend a similar, more masculine but still skulls, one too). It's a good thing I had previously purchased a whole box of Celestial Seasonings Lemon Zinger tea, otherwise I'd have to try new flavors (oh noes!).
Oh, and have some links!
» Sally of
Already Pretty
talks about
Vanity
, which I think is an interesting issue for outfit bloggers.
That's all from me today! Have a wonderful day :)
Oh, and don't forget to 'Like' Tulle & Combat Boots on
Facebook
!