First, hello and thank you to my new followers! You guys are awesome.
So, here's yesterday's outfit.
Shoes: Frye
Dress: Kimchi Blue (Urban Outfitters)
Belt: Target
Cardigan: Old Navy
Scarf: Urban Outfitters
Necklaces: Betsey Johnson, ModCloth
Earrings: Nomsa
Yesterday for me was a morning class, a lovely nap, an afternoon class, and then the reception for the Student Art & Design Exhibition at my school. My integrated marketing campaign that I spent over a month working on made it into the show, which I was very excited about! And I also received a copy of the new issue of the literary arts magazine, which contains one of my photos and one of my illustrations! So excited! There were mini cupcakes and good times to be had at the reception.

Oh, and I was wearing shorts under that dress—short shorts, but shorts nonetheless! Sometimes I wish this dress was a little longer....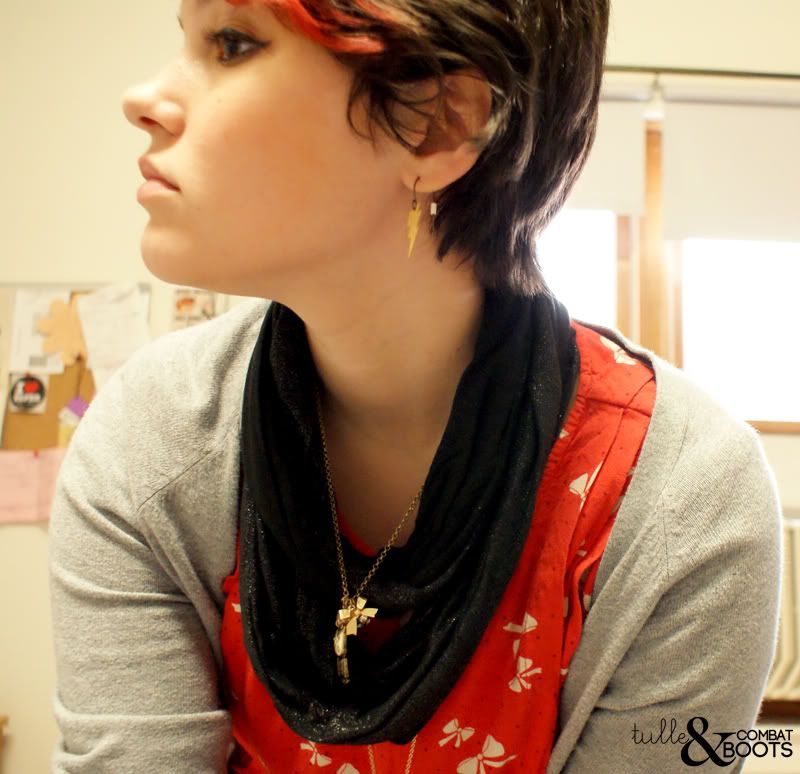 I just got these earrings from
Nomsa
, I love them!
Makeup is Kat Von D liquid eyeliner & Urban Decay Skyscraper mascara.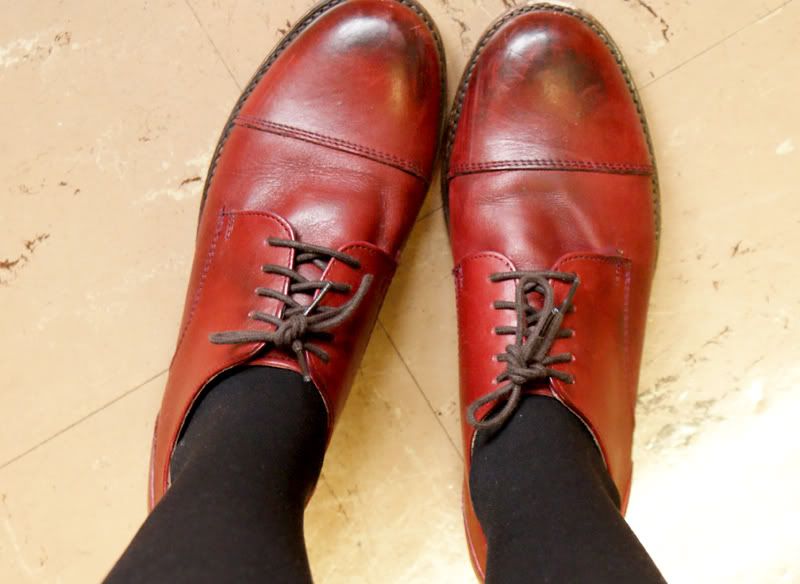 My red Frye oxfords—I looove them, but sadly do not wear them enough.
(What is up with me doing that?!)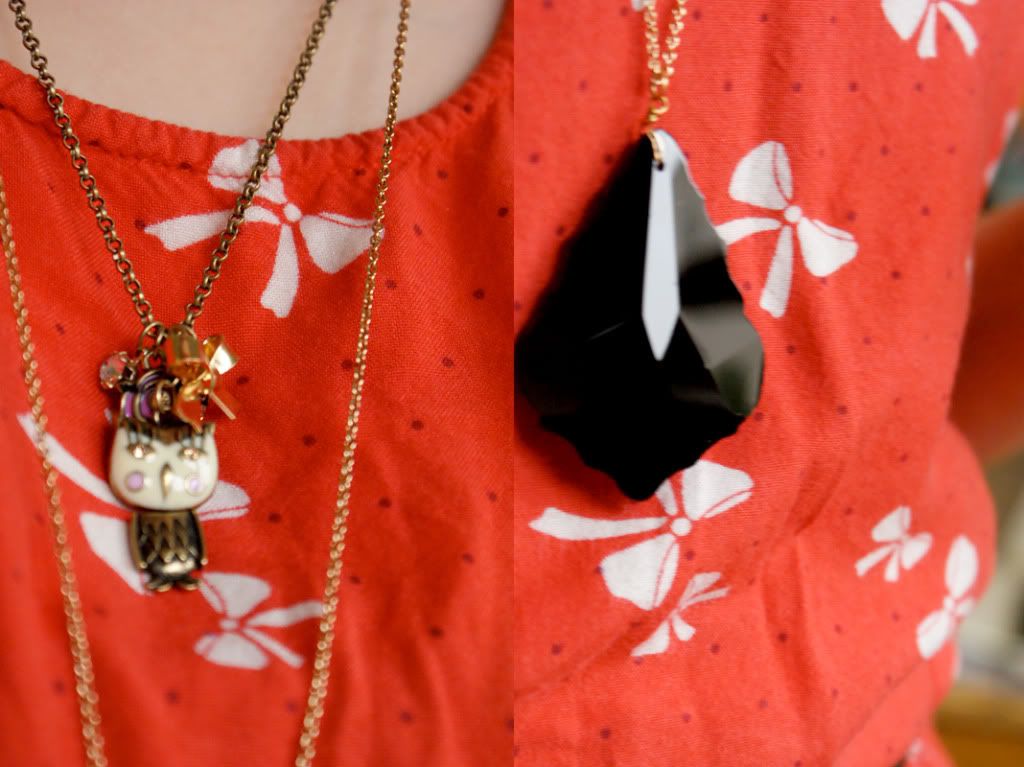 Left: Betsey Johnson owl necklace (via eBay); Right: ModCloth necklace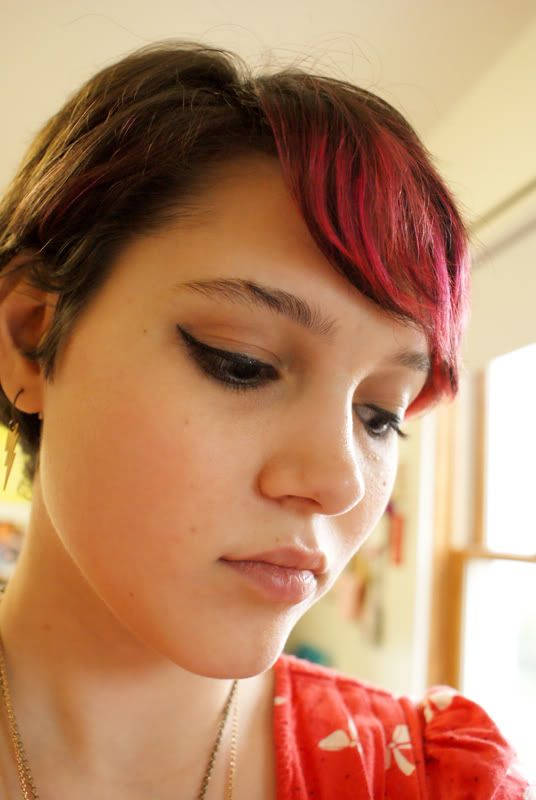 Makeup detail—I actually did the cat eye/wingtip correctly!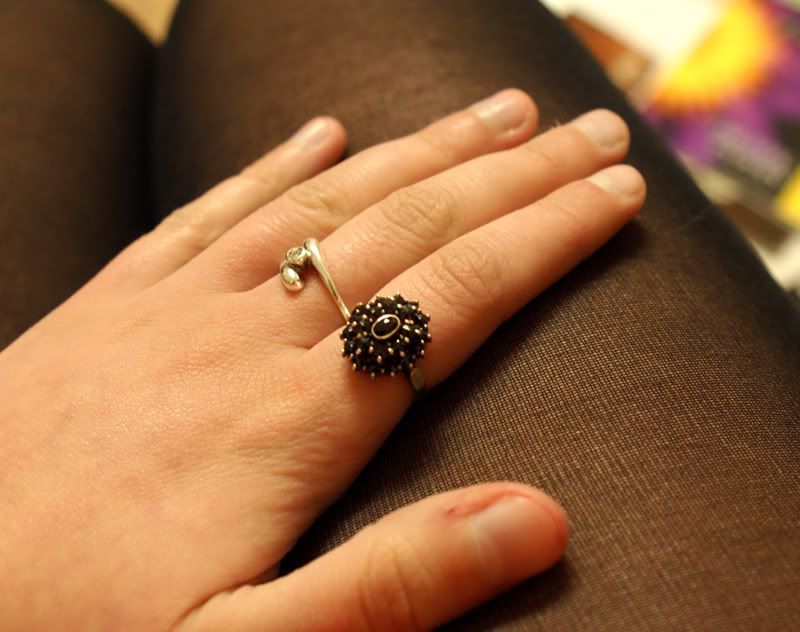 My late grandmother's vintage garnet ring.
I'm still sick as a dog (when will there be a cure for the common cold?!) so my apologies if there are not many thrilling posts for the next few days. Hope you all are well!