I'm posting two days in a row, gasp! I'm not gonna lie, I really love these photos. And this outfit. I'm still so excited about the fact that I thrifted this dress for less than $10!
Also, my boyfriend likes to take photos of me while I'm transitioning/taking off my coat...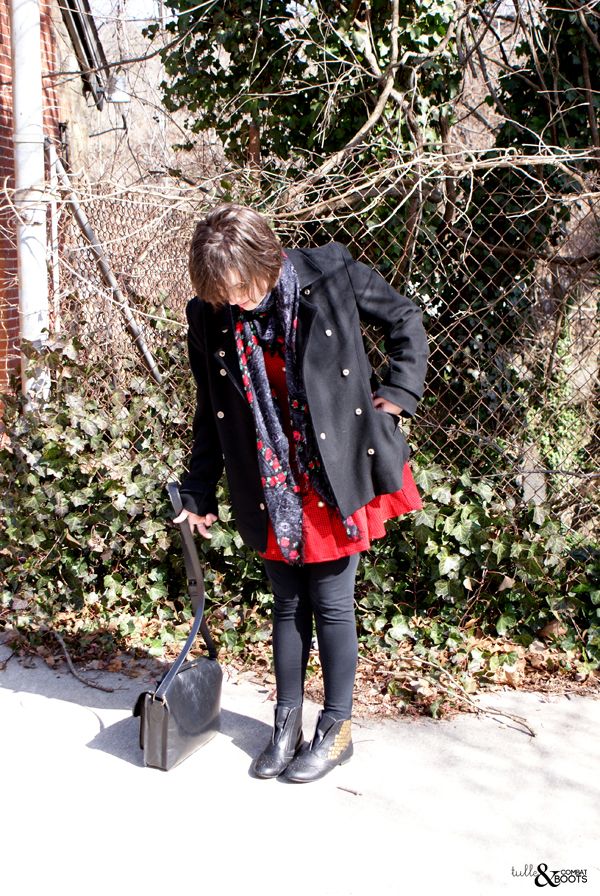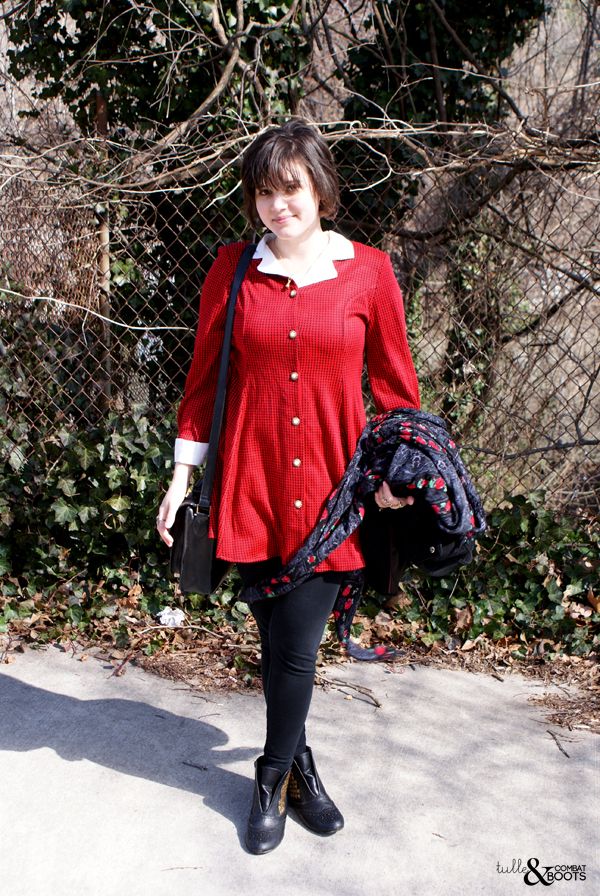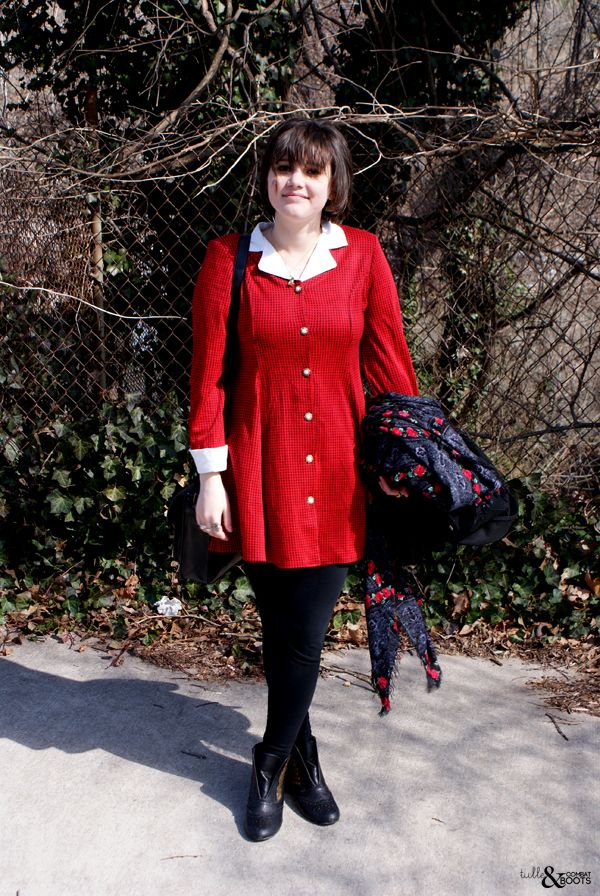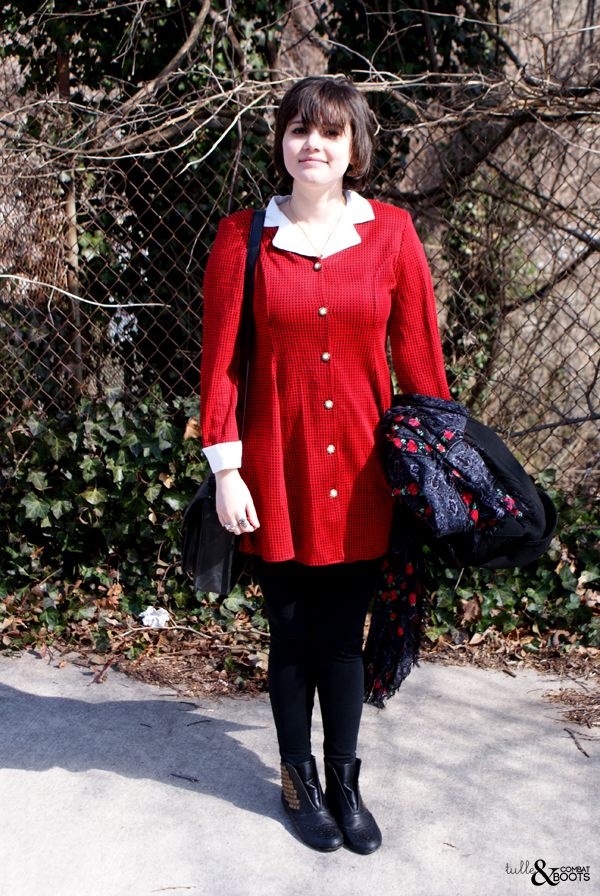 I'm wearing:
Dress: vintage/thrifted
Leggings: Old Navy
Bag: Urban Outfitters
Scarf: Urban Outfitters
Necklace: vintage (better image
here
)
I love the silhouette of this dress. It's slimming and has a fun, swingy skirt (it's also super short so that means leggings—not tights—are a requirement), which is always a plus. And I'm pretty shocked by how good my hair looks considering how windy it was!
These photos were taken in Occoquan, when my boyfriend and I went down to have lunch with my aunt and we got there super early so we walked around, got coffee (for him) & hot chocolate (for me), and stumbled upon a Civil War Re-enactment! I'd never seen a re-enactment before so that was pretty cool. (Photos to come—I need to go through all of them!)
All & all, another great Saturday in a new favorite dress :)
Have a great week!