Today is the first day of the last week of classes of my last fall semester
ever
. I'm so ready for this semester to be over!
Here is my first (well, second, but first on the blog) styling of my new favorite sweater: a vintage cat sweater my boyfriend got for me (early Christmas present!). I love it so much.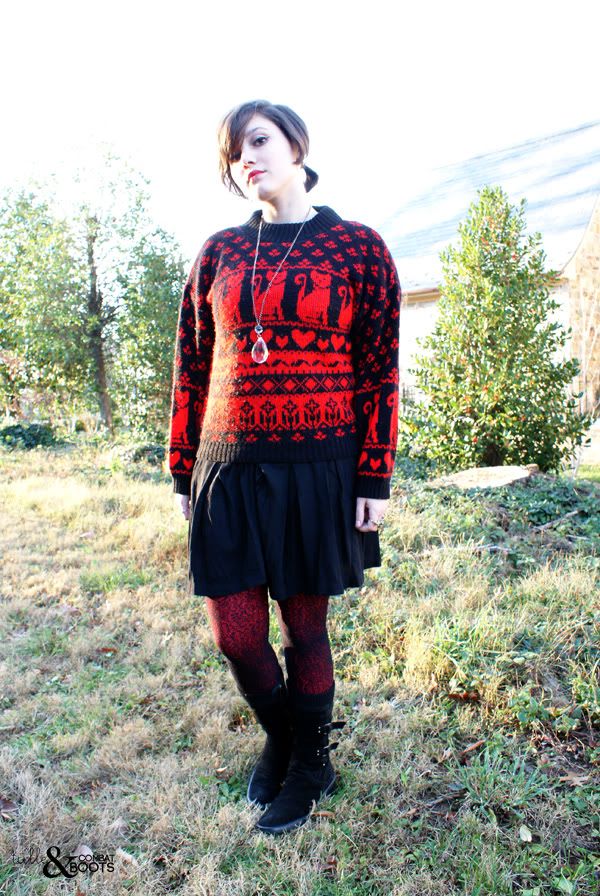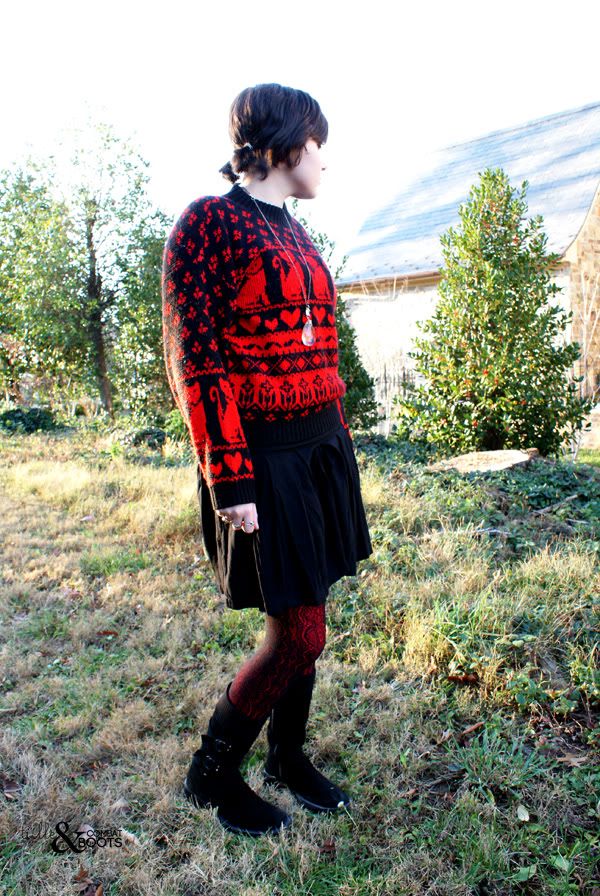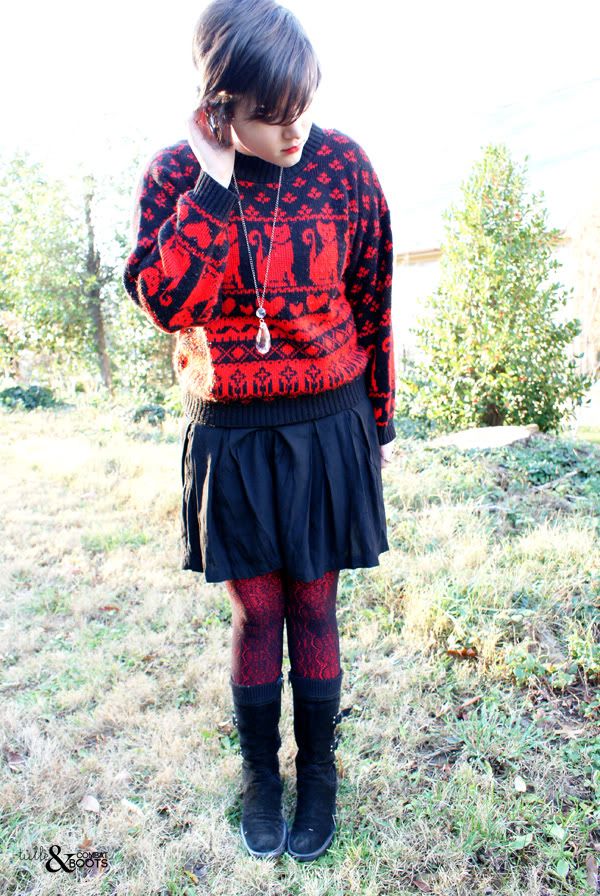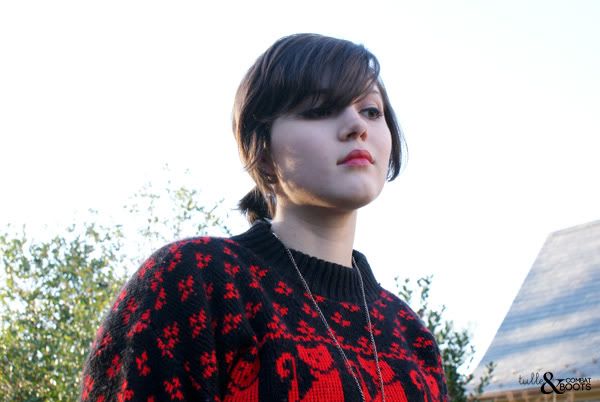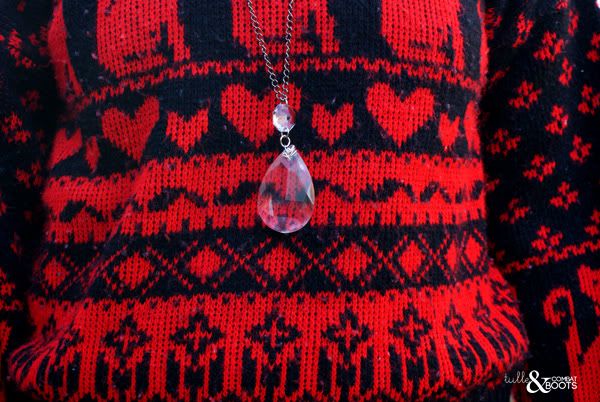 I'm wearing:
Sweater: vintage, gift
Skirt: Old Navy
Tights: H&M, Urban Outfitters
Boots: Nordstrom
Necklace: made by me with vintage pendant
I really need to work on smiling when I take my outfit photos. My hair has gotten so long that I can put it into pigtails! Or a very tiny ponytail. It almost never gets this long, but I like it. Oh, and I wore lipstick for once! I've had this red lipstick lying around & I figured I'd give it another try to go with the other red accents. What do you all think: yay or nay?
On a totally different note, my boyfriend & I went to see the Muppets on Friday night and ohmahgawd it is sooooooo cute! So funny & heartwarming & just fun. If you haven't seen it, I highly recommend it!
Have a great week!