It's almost Fridaaaaay! And it's also Day 11 of the
Color Wheel Challenge
! Today was magenta for me!
Again, apologies for the crappy indoor photos. It was FREEZING today. I do not do well with cold.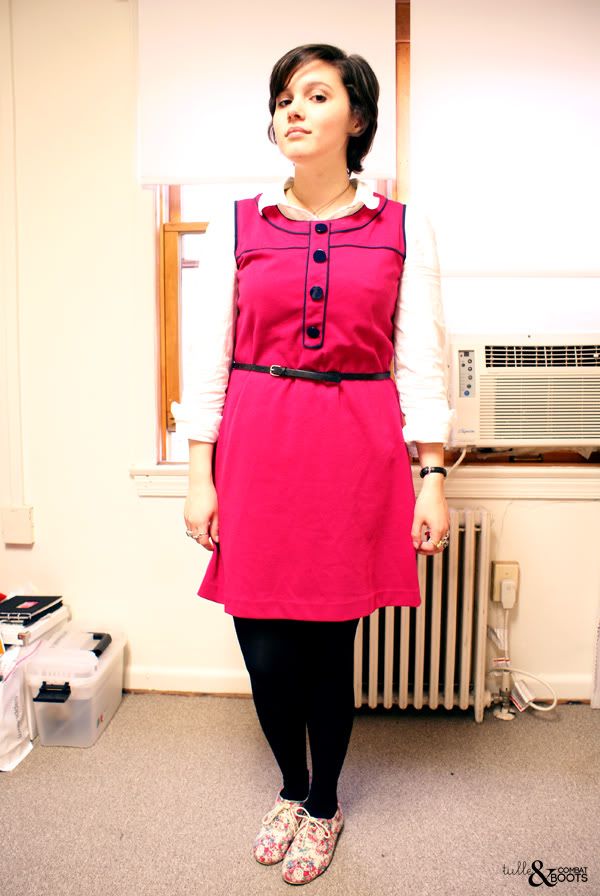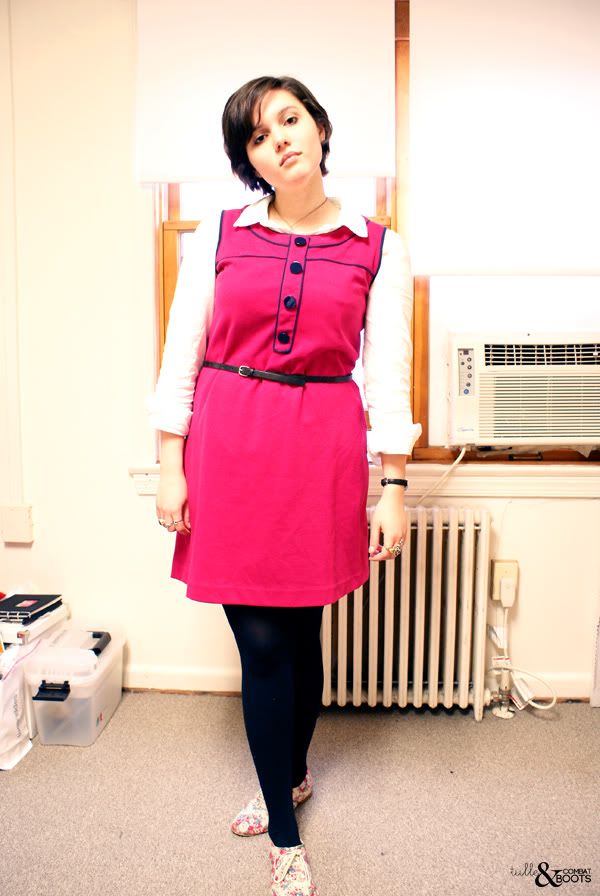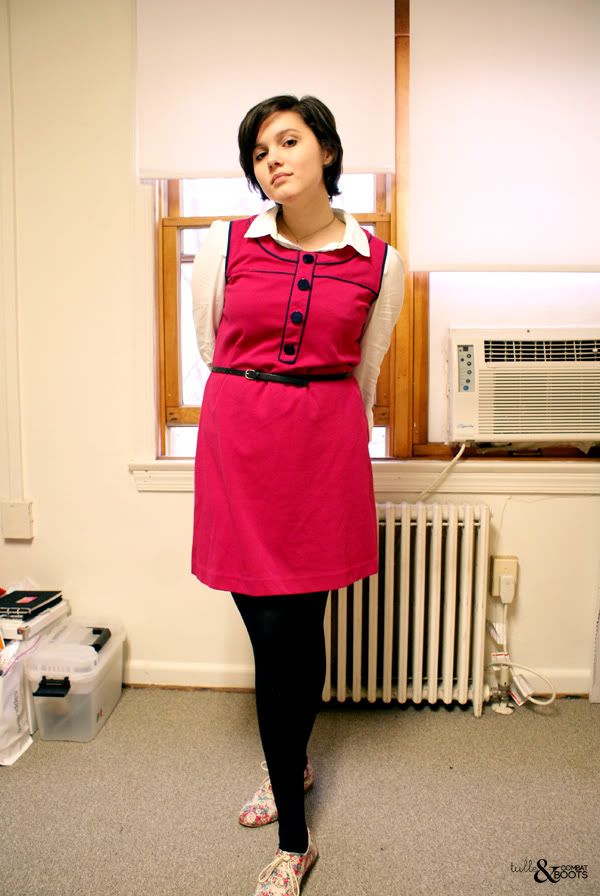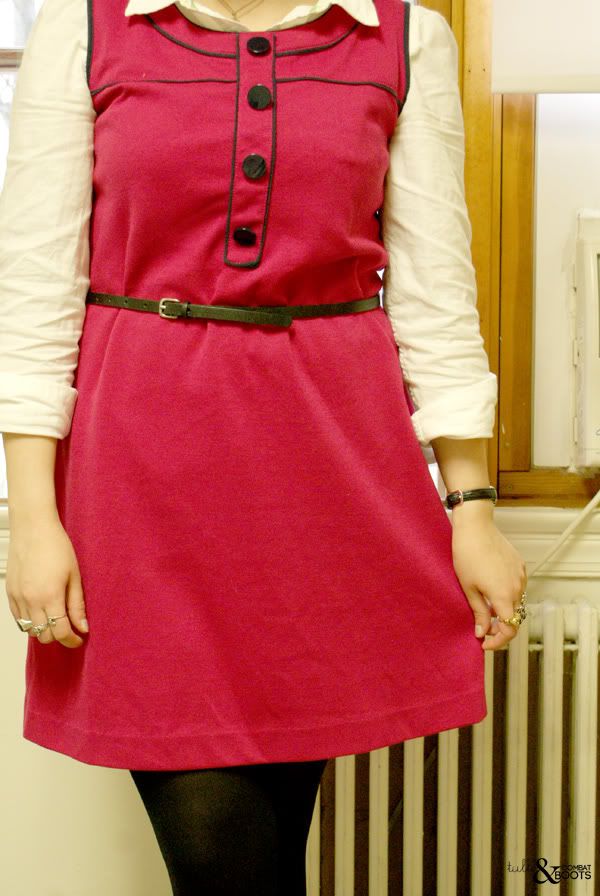 I'm wearing:
Blouse: Old Navy
Dress: swapped (originally Target)
Tights: DKNY
Shoes: Cooperative / Urban Outfitters
Belt: Target
I always feel like this dress needs something more, like a collar. Hence, blouse underneath! I really like how it looks with a blouse, although I do need to find new ways to change it up a bit. Oh, and I obvious cannot go more than a few days without wearing these shoes. One of my best purchases ever (and they were on sale!).
I won't be able to post tomorrow because I have a packed day, but I will try to post on Saturday so I can finish Round 2 of the challenge!
Have a great Friday!