I definitely meant to post this yesterday. Whoops. Anyways, this is one of the outfits I wore at the beach, quite possibly my favorite.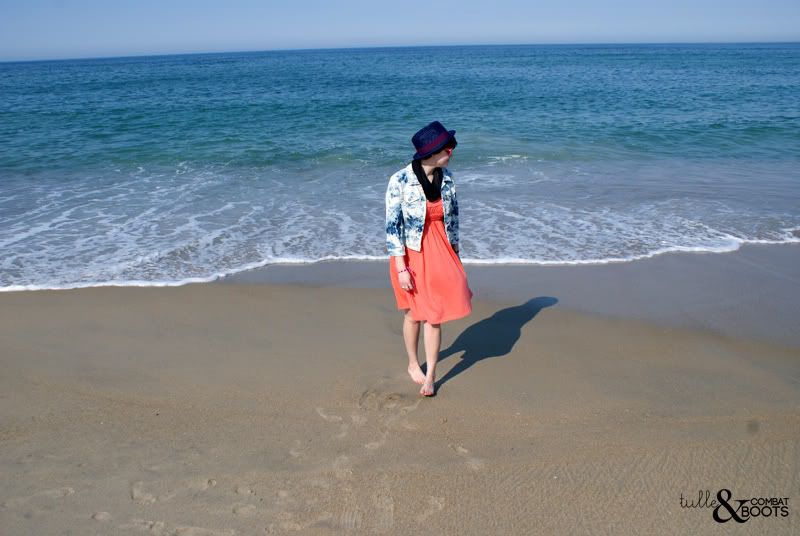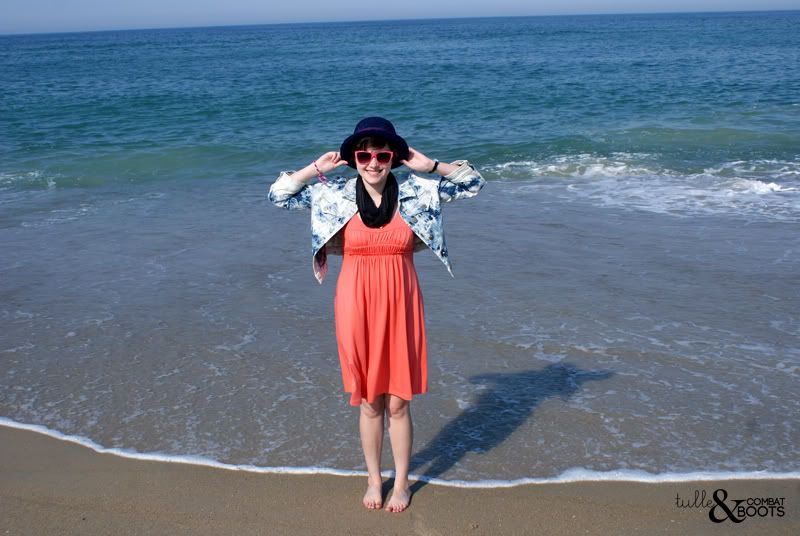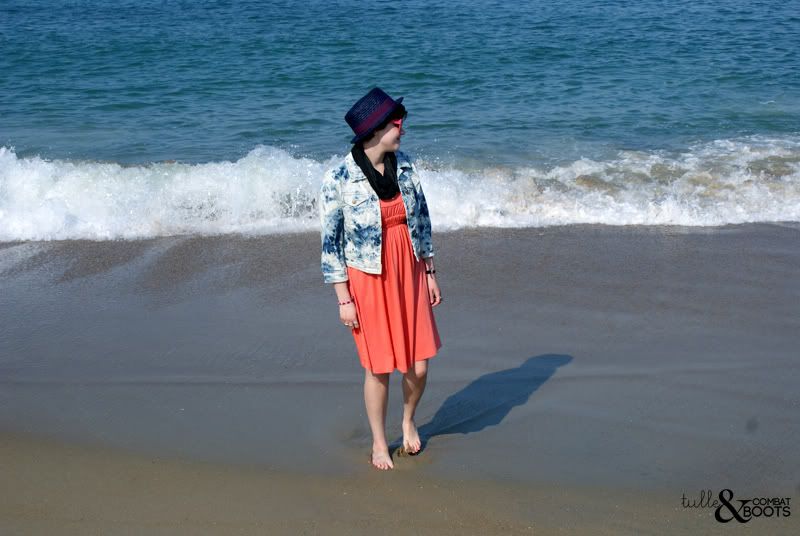 Photos by my boyfriend.
Hat: BDG / Urban Outfitters
Sunglasses: Urban Outfitters
Scarf: Urban Outfitters
Jacket: Urban Outfitters
(yes, I know, I have an unhealthy addiction to Urban Outfitters!)
Dress: Delias
It's been raining constantly here, making me miss the beach quite a lot. I'm still catching up on blogs from my week of absence! But, there are more adventures ahead...
I leave for London in 3 days!
If anyone in the London area wants to meet up, please let me know! I'd love to meet some readers and/or fellow bloggers :)
Also, I will be bringing my laptop and camera with me, so I will be updating and posting photos from London!

facebook | bloglovin'